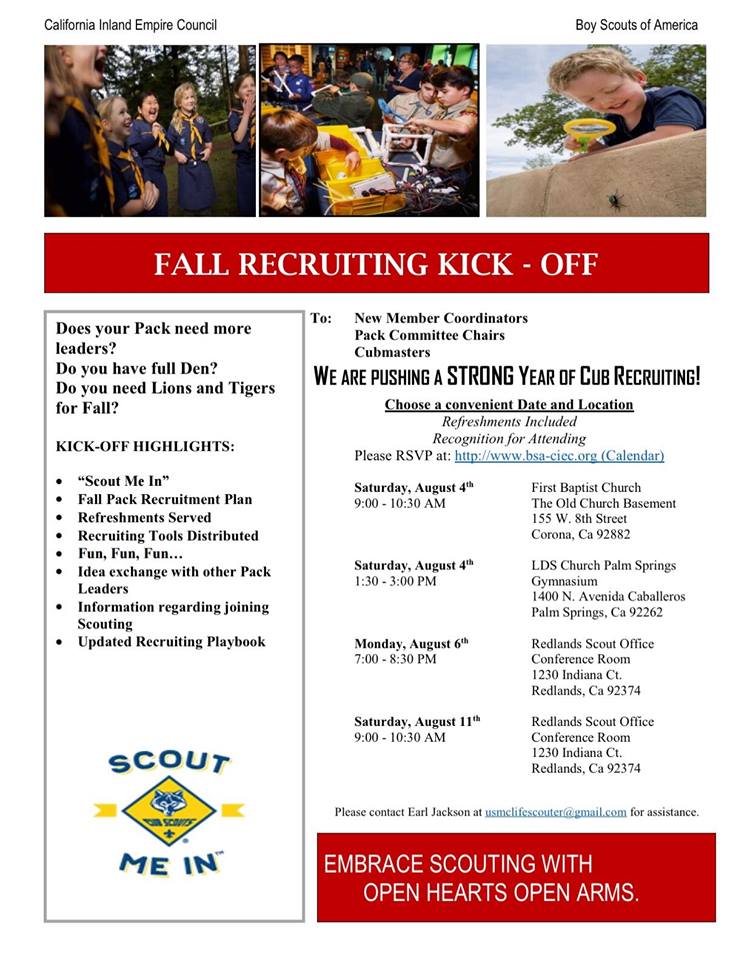 Upcoming Council Events
Adventure Weekend; Sep 28 - 30. Glen Helen Regional Park in Devore, CA.
Save the Dates
Old Baldy Webelosree; Oct 12 - 14. 24001 Santa Ana Canyon Rd. Anaheim, CA 92808.
Orienteering Course at Long Field
Orienteering is a sport with very useful skills. The skills can be used in a variety of activities. Everyone should have a basic understanding of orienteering, which utilizes compass and map reading. Try your skills at this challenging course. To start the orienteering course, click here.
OTHER COUNCIL CAMPS
A list of other Councils and their Summer Camps to help you for your Annual Planning session in August. Keep in mind I got you there, you just have to navigate from there. It is early and they may not have next years information up yet. Click here.