Breaking News
100th Anniversary Mt Rubidoux Easter Service
April 15 and 16, 2017 Easter Sunrise Service
Contact Michael Hare at (951) 990-8562. michael@hare1.com

Register for Mt Rubidoux/5 Nations Camporee
Calling all Cub Scouts, Boy Scouts and Girl Scouts
Register today!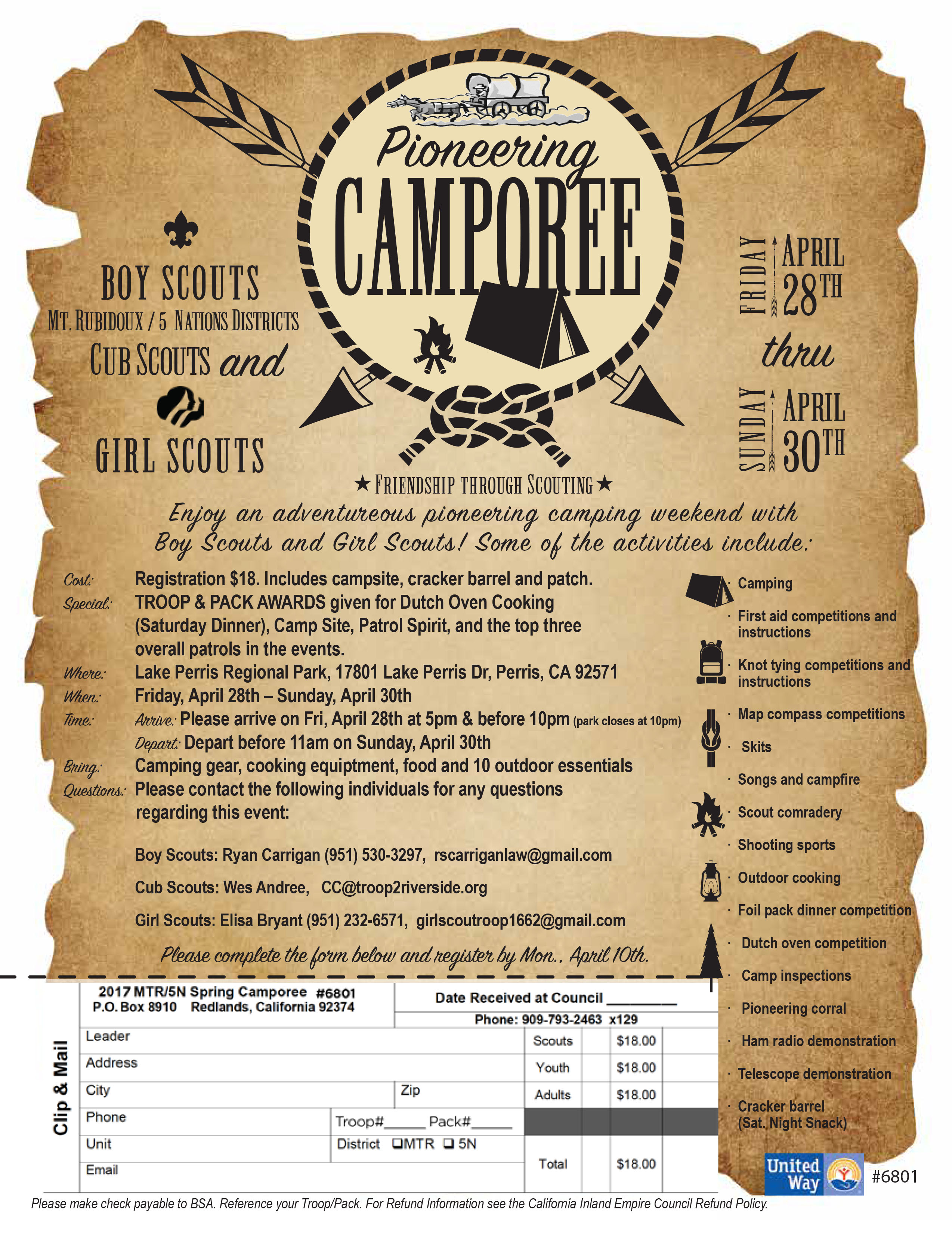 Updates to Cub Scout Program
National just released an update for the 2016-17 scout year please download and update your program as written
Fall 2016 Cub Scout Advancement Modifications
District Website is being updated
Hi my name is Brandon Arias I am the Cub Master for Pack 703 in Riverside and I was asked to take over webmaster duties for Mt Rubidoux / 5 Nations District. If you have any info that needs to be added to the District Page or Calendar please email BrandonAriasPack703@gmail.com and I will add it to the site as soon as I can.
Updated Varsity Scout Pages
We have added a couple of videos for Mountain Man Rendezvous and Operation "On-Target" on the Special Events page.

The Varsity Scout specific web pages are a valuable resource to the Varsity Scout leaders in the California Inland Empire Council. The pages are available at www.bsa-ciec.org/Varsity

Venturing Page
There is a new web page addition to the Mt. Rubidoux District web pages, the Venturing specific web page. The pages will grow as they are still under construction. The pages are available at
www.bsa-ciec.org/Venturing
.
.